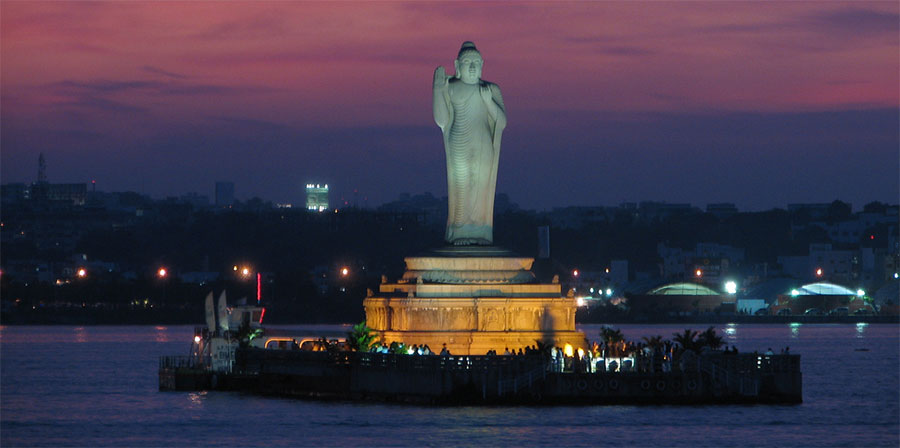 Why choose India, Hyderabad for your dental treatment?
FOCUS DENTAL CARE (FDC) IN GACHIBOWLI HYDERABAD is one of the largest dental centers in Hyderabad. FDC is
an award-winning dental clinic
having
Received the Best dental surgeon in Hyderabad
for 2015. Focus Dental Care International Center is a one-stop dental center providing the full range of dental treatments and has dedicated on-site dental laboratories for quicker treatment timings and quality controls. Patients at our dental hospital are looked after by respective DENTISTS in their specific areas of expertise. This means that all our dental implant cases are done only by trained graduates and dental specialists in the field of implantology ensuring proper treatment planning and care. All our Dentists and dental specialists at Focus Dental Care International Dental Center speaks English.
Why Focus Dental Care (International Centre)?
It is specifically designed keeping in mind the demands of international clientele.
Focus Dental International Centre is a distinctive dental clinic in hyderabad with a team of fifteen certified professional dentists who have a passion for science of dental with art of cosmetic dentistry. Our goal is to provide optimal dental health within our state-of-the-art facilities in the relaxing environment. We have served thousands of clients all over the world including celebrities.
Skyrocketing costs in the private medical system have placed health care beyond the means of people's income. Therefore, we provide the best dental care packages being affordable with accommodation and a travel delight.
All instruments are autoclaved assuring high quality standards and safety for you and your family.
We also provide a wide range of dental services such as laser teeth whitening, dental implants, crown/porcelain veneers and bridges within 24 hours, bonding, gum lifts, aesthetic dentures, and tooth color fillings.
INDIA IS BECOMING THE LEADING MEDICAL TOURISM DESTINATION DUE TO ITS RICH CULTURAL HERITAGE, EASY OF COMMUNICATION (ENGLISH IS WIDLY SPOKEN)
India ranks second in Medical tourism next to Thailand. India not only has the most advanced technology with the best dental implantologist and cosmetic dental Surgeon but also provides an affordable range without any compromise in the quality of service rendered. Focus dental care with our implantologist is one of the best dental implant centers in India.
HYDERABAD: The advantages are compelling and competitive
Named as Asia's Best MICE City (The MICE report Awards 2012)
Rich 400-year history and culture
Land of forts, palaces and museums
Globally acclaimed cuisine
A unique amalgam of tradition and technology
Knowledge capital of India
Highly acclaimed institutions such as IIT, ISB, Nalsar and several reputed Universities
Hub of leading International IT giants, pharmaceutical companies, research institutes and laborator
Has one of the world's leading convention and exhibition centers with a capacity to accommodate 6500 people
One of the world's top Airports (SKYTRAX world airport awards, Vienna)
Excellent connectivity, international and domestic
Wide range of world-class hotels
Comparatively economical
Located 22 km south of downtown, Hyderabad-Rajiv Gandhi International Airport is the sixth busiest airport in India. The airport is named after former Prime Minister of India, Rajiv Gandhi.
RGIA, though new, already has a number of feathers in its cap. From being rated the No. 1 airport in the world (in the 5-15 million passenger category), to being ranked 5th worldwide (in the Airport Service Quality (ASQ) annual survey by the Airports Council International (ACI)). The RGIA is the first in Asia and one of the only two airports in the world to have achieved green status so far.
Hyderabad, a potential transit hub of South Asia,
International flights that directly connect to Hyderabad arrive at International terminal where the delegates get a homely welcome while they go through necessary Immigration and Customs formalities.
Hyderabad is also well connected to major metro cities throughout India by domestic airlines.
ACCESSIBILITY
Access from International Cities
Hyderabad has direct international connectivity to Europe (London), Middle East and South East Asia. One can reach Hyderabad either with a direct connection from any of the major hubs connecting Hyderabad or via New Delhi, Mumbai or Kolkata.
Delegates can also take a connecting flight to Hyderabad via New Delhi & Mumbai, as both the cities have direct connectivity to all major cities of the world and are within 2 hours flight time from Hyderabad.
RGIA has been consistently rated amongst the best airports having been ranked as the best airport in 2009, 2010, 2011, second best in 2012 and 2013 and third best in 2014.
Flight Information & Booking
International Direct Flight Arrivals and Departures at Hyderabad: Chicago, Dubai, Singapore Changi Airport, Kuala Lumpur-K.L. Intl Airport, Doha International Airport, Dammam, Hong Kong, Sharjah, Muscat, Riyadh, Bangkok, Abu Dhabi, London- Heathrow, Muscat- Seeb International Apt, King Abdulaziz International Apt, Kuwait, Jeddah, New York, Colombo, etc.
For more info please check GMR Rajiv Gandhi International Airport
Advantages of Coming to Hyderabad for Medical Treatment
Internationally accredited medical facilities using the latest technologies
Highly qualified Dental Surgeons and hospital support staff
Medical treatment costs in India are lower by at least 60-80% when compared to similar procedures in North America and the UK
No Waiting period
Fluent English speaking staff
Options for private room, translator, dedicated staff during your stay and many other tailor-made services
Can easily be combined with a holiday/business trip
The following factors are attracting the international patients to Hyderabad-India for treatment and tourism
1) Cost Benefit:
The prime advantage is the cost savings with respect to medical consultancy or surgeries. Many of the Hyderabadi hospitals, serving international patients, have state-of-the-art infrastructure, highly educated doctors and top-notch services but the figure on that price tag is a fraction of what it would be in developed countries. Even if the patient's insurance does not cover the costs of treatment in India, the final bill in an Indian hospital would most probably be lower than patient's out-of-pocket expenses.
2) Timeliness:
Another advantage is the possibility of getting immediate medical attention. There are no waiting lists or delays to contend with, due to insurance issues or unavailability of doctors etc.
3) Quality Health Care:
Hyderabadi doctors and paramedics are well trained and are one of the best in the world.
4) Personalized Care:
Here patients are monitored closely with a personal care of all age group.
5) Technological Sophistication:
State-of-the-art equipment and infrastructure for the best treatment and diagnosis.
6) Facilitation by Government:
The Government of India has recognized the economic potential of medical tourism. It has facilitated travel by introducing a special visa category known as 'medical visa' for patients as well as introduced tax incentives for hospitals.
7) Ease Of Travel and Communication:
Travel to Hyderabad (India) has become easier and much faster due to introduction of private airlines. Access to Internet in Hyderabad is considered to be one of the cheapest in the world and communication facilities are well established. Travel agencies have a great online presence and can offer you package deals that include travel costs, boarding as well as treatment costs.
8) Easy Availability of Medicine and Drugs:
Certified drugs and medicines are easily available in Hyderabad, at comparatively lesser prices.
9) Modern &and Traditional:
Modern medical aid as well as traditional therapy, such as Ayurveda, Yoga, Naturopathy etc, is available at different locations in Hyderabad.
10) Tourism Potential:
People, who come for relatively simple, but important procedures, can consider packing in some travel too, with their doctor's permission! This is an added advantage. Every part of the country is rich in history and diverse in geography.